I'm a list lover, I'm not embarrassed. Last year (2006) I kept a list of every film I saw for the first time or revisited on purpose. This year (2007) I wrote down every single movie I watched, no matter how embarrassing or bad it was (either the movie or the fact that I watched it). This afforded me the opportunity to see what my most watched movies of the year were. So below, is a crazy long list that no one will read (It's written in order, and by month, just for curiosities' sake, and two ** denote film seen in theatre as opposed to DVD). If you do read it, I invite you to post a comment on how many of the same movies we saw this year. First, some stats.
Total movies watched in 2007
: 182
Average movies per week:
3.5
Most watched films of 2007:
Magnolia & I Heart Huckabees, 3 times each.
Some runners up for most watched films:
About Schmidt, Gross Pointe Blank, The Frisco Kid, Marie Antoinette, Persuasion, The Royal Tenenbaums, Sideways, Serenity, Rebel Without A Cause, Whalerider
Movie(s) seen both in movie theatre and on DVD:
Pan's Labyrinth
Movie(s) seen most in the theatre:
The Darjeeling Limited, twice
My Favorite Film Experiences of 2007:
A quick explanation of my decision process: I don't vote on what I thought were the best films necessarily, but what, of the films I saw in the theatre for the first time, were the best film experiences. That could include what films spurred the best conversation, or what movie stayed with me the longest, or what was most thrilling or surprising, etc. It's about being in the theatre and feeling changed by the experience. So this list may not be my critical best (maybe I should do that list too) but is the list of my favorite overall experience. It's tough- and needless to say, can't include movies I saw on DVD, or amazing movies that came out in the theatre that I haven't seen yet. And big change this year, I'm doing a top 5, instead of the overly confining Top 3.
So here they are, in alphabetical, and thus, no particular order.
The Darjeeling Limited
I Am Legend
Lars And The Real Girl
Pan's Labyrinth
Sweeney Todd
Honorable mentions:
3:10 To Yuma
Harry Potter: Order Of The Phoenix
No Country For Old Men
Paris Je T'aime
THE LIST
January
National Treasure
Indiana Jones And The Temple Of Doom
Sideways
Rocketman
Remains Of The Day
Sliding Doors
Pirates Of The Caribbean: Dead Man's Chest
Down Periscope
Inventing The Abbots
Bullets Over Broadway
Return Of The Jedi
Persuasion
Gross Pointe Blank
Galaxy Quest
Persuasion
I Heart Huckabees
About Schmidt
I Heart Huckabees
The Pink Panther
Serenity
Magnolia
Nanny McPhee
Ringers: Lord Of The Fans
I Heart Huckabees
About Schmidt
Whalerider
The Affair Of The Necklace
February
The Island
Three Kings
Before Sunrise
Before Sunset
Nashville
Rabbit Proof Fence
Rudy
Broken Flowers
Pieces Of April
The Village
Anne Of Green Gables
Marie Antoinette
March
Lethal Weapon
The Story Of The Weeping Camel
Me & You & Everyone We Know
The Cat's Meow
Junebug
**Amazing Grace
Babel
Brother Sun, Sister Moon
A Shot In The Dark
**Pan's Labyrinth
Little Miss Sunshine
Gross Pointe Blank
For Your Consideration
Magnolia
April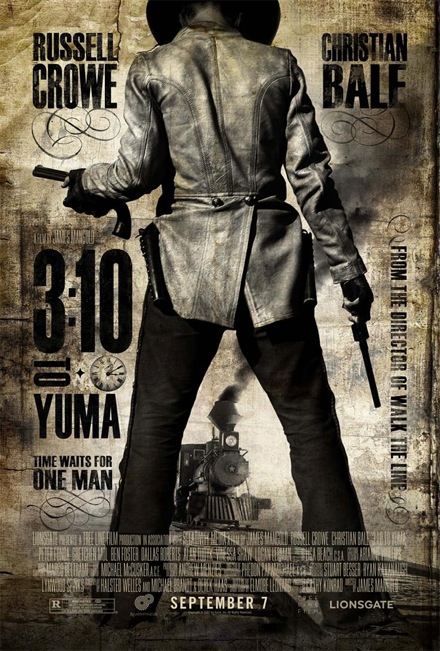 The Virgin Queen
Eddie Izzard: Dressed To Kill
Hero
**The 300
The Last Kiss
Undercover Brother
Under The Greenwood Tree
Kinky Boots
Best In Show
Kung Fu Hustle
Life As A House
May
A Fish Called Wanda
Rebel Without A Cause
Blazing Saddles
Anchorman
My Sassy Girl
**Hot Fuzz
Sideways
Rebel Without A Cause
Little Children
Starship Troopers
South Park: Bigger, Longer And Uncut
**Shrek 3
Serenity
**Pirates Of The Caribbean: At World's End
Waiting For Guffman
June
Robin Hood, Men In Tights
Best In Show
**Paris Je T'aime
Marie Antoinette
**The Wind That Shakes The Barley
The Science Of Sleep
**Ocean's 13
The Village
Lolita
Kill Boll Vol. 1
Kill Bill Vol. 2
American Splendor
Spy Game
The Royal Tenenbaums
Life Of Brian
**Knocked Up
Jerry Maguire
**Evening
Raiders Of The Lost Ark
July
Lost In Translation
Reign Of Fire
The Ladykillers
Good Will Hunting
LOTR: Fellowship Of The Ring
LOTR: The Two Towers
A Mighty Wind
**Ratatouille
Band Of Brothers
LOTR: Return Of The King
**Harry Potter: Order Of The Phoenix
Pan's Labyrinth
Witness
**Sunshine
The Frisco Kid
Great Expectations
August
**The Simpsons Movie
The Life Aquatic
Friends With Money
War Games
**The Bourne Ultimatum
Rushmore
The Prestige
Never Cry Wolf
The Big Lebowski
The Frisco Kid
**Superbad
The Rock
Luther
September
Amadeus
Austin Powers
Billy Madison
Whalerider
**3:10 To Yuma
Flirting With Disaster
Napoleon Dynamite
Dogma
Baseketball
Georgia Rule
Cold Comfort Farm
October
Fur: An Imaginary Portrait Of Diane Arbus
The Full Monty
**The Darjeeling Limited
Magnolia
The Prince Of Egypt
Sin City
Jane Eyre
The Royal Tenenbaums
**Across The Universe
Saved
November
Groundhog Day
**The Darjeeling Limited
Moonstruck
Run, Lola, Run
State And Main
Raising Arizona
Harry Potter: Prisoner Of Azkaban
A Christmas Story
Edward Scissorhands
The Holiday
Volver
Rashoman
Big Night
Shampoo
Like Water For Chocolate
**Lars And The Real Girl
**No Country For Old Men
December
Children Of Men
**The Golden Compass
The Station Agent
Harold And Maude
Butch Cassidy And The Sundance Kid
Bottle Rocket
**Margot At The Wedding
Stardust
Once
**Sweeney Todd
Dave Chapelle's Block Party
**Juno
A Christmas Story
The Great Escape
It's A Wonderful Life
Casino Royale
**I Am Legend
Ice Age
Extra Lists



Movies Seen Onscreen:

26

Biggest Wastes Of Money:
Shrek 3, Pirates of the Caribbean 3, The Simpsons Movie, Amazing Grace, Superbad